Research Methods Workshop: "Data Visualization and Decision Trees" on June 2, 2023 (Virtual) – by Dr. Sabah Bushaj!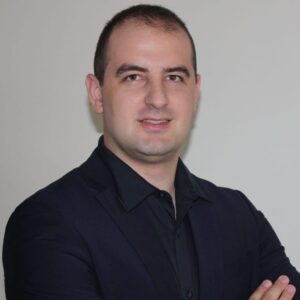 SNAS organizes its second annual Research Methods Workshop on June 2, 2023, at 10:00 am (EST) by Dr. Sabah Bushaj of SUNY Plattsburgh. This two-hour long hands-on workshop covers a variety of Data Visualization applications, Decision Trees, and Classification and Regression Trees (CART). Doctoral students and early-stage academics from diverse disciplines are highly encouraged to register. The participants will be given an opportunity to ask questions about their own data sets. The applications will be demonstrated on Tableau, Python, and Jupyter Notebook.
About Dr. Sabah Bushaj:
Dr. Sabah Bushaj joined the School of Business and Economics in Fall 2021. He is an assistant professor of data analytics in the Management Information Systems and Analytics Department. Dr. Bushaj earned his Ph.D. in Industrial Engineering from New Jersey Institute of Technology (NJIT). Prior to starting in academia, Dr. Bushaj worked as an SAP Developer at ALBtelecom (a telecommunication company in Albania), and as an SAP Consultant for Brizo Consulting G.m.b.H (a consulting company in Germany). Dr. Bushaj's research agenda is concentrated in developing stochastic mixed-integer programming models, data-driven optimization, and integration of machine learning in optimization. His applied research focuses on invasive species management, such as emerald ash borer (EAB), and management and control of infectious diseases, such as COVID-19. For more information, please visit his faculty profile.
Registration:
Participants must become a SNAS member to join the workshop. Membership benefits include receiving periodic email newsletters, discounted/waived registration fees for annual SNAS events, and voting rights in executive committee elections. For new members, the registration fee for the 2nd SNAS Annual Academic Conference scheduled to take place at Fairleigh Dickinson University, in Madison, New Jersey on October 6, 2023, is waived. Current SNAS members whose memberships are valid until June 2 can join the workshop free of charge.
Annual SNAS Student Membership – $50
Annual SNAS Non-Student Membership – $100
Become a SNAS member and register for the research methods workshop!